Supertech Conductors (Guj.) Pvt. Ltd. is totally committed to achieve the highest levels of quality in all its materials that we supply. This shall be achieved by complying and monitoring the Effectiveness of Quality Management System established in the organisation and through continual improvement.
A name to compute within the manufacture of International quality copper Bars, rods, strips, section, profiles, tubes and Commutators, Commutators bars accessories.
Continually improving quality and productivity of Products manufactured by us by prospect based developments.
Consistently manufacture and deliver products and meet the needs and expectations of our esteemed customer.
Creating a Comfortable environment for our employee to enhance the capability. This Policy has the commitment of every member of Supertech Group.
Best Vendor Award by BHEL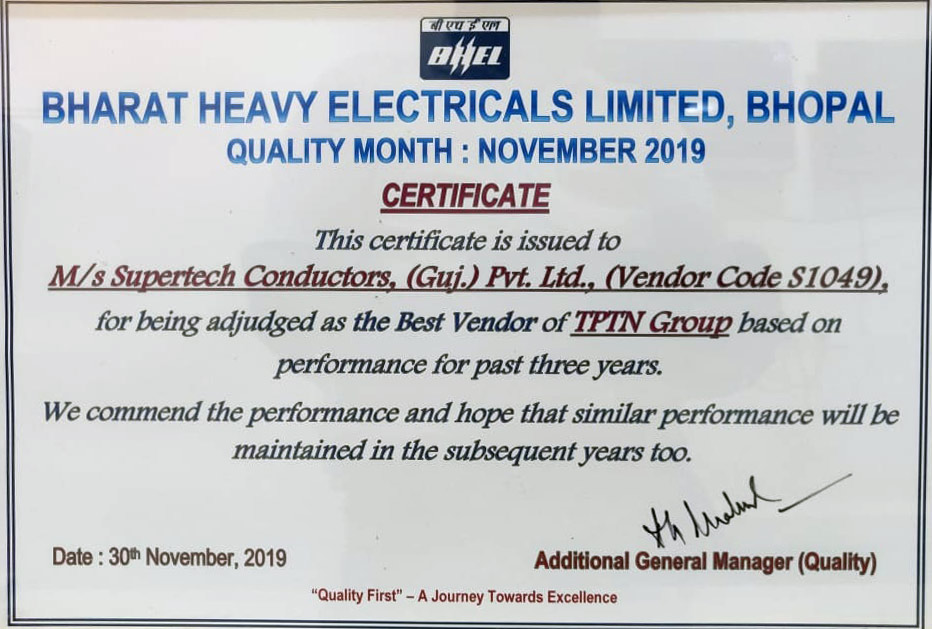 Best Vendor Award by Crompton Greaves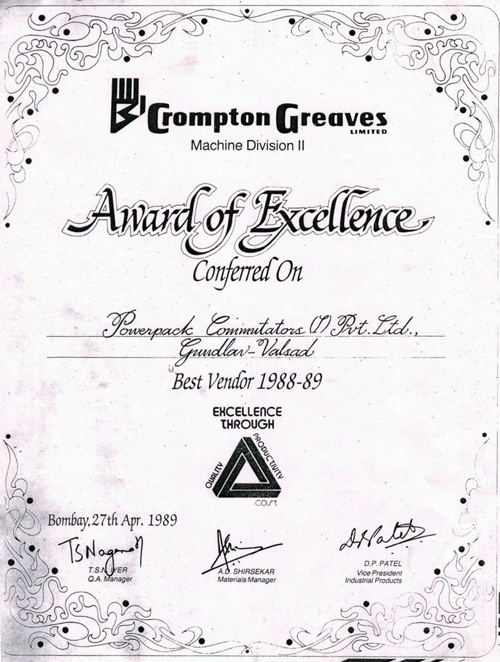 Contact Supertech Group for your enquiry related copper products &
thermal paper rolls (Baby Rolls & Jumbo Rolls)